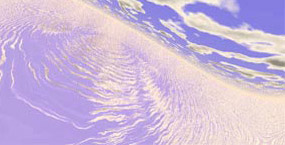 Hey there - Just wanted to let you know that I really liked your website! It kept me entertained all night! I love this stuff and appreciated having the access to it. Very accessible and easy to follow along. THANKS!
- Kelly Foster
These tests can be fun and make you say HMMMM. Something to do after hours...
- Wayne Yates

All tests - Inner traits - Pot-bellied pig
A simple drawing may serve as a useful assessment of personality traits.
All you need is a blank piece of paper and a pen or pencil.

Now, draw a pig.

Interpret your results.
If the pig is drawn:


Toward the top of the paper, you are positive and optimistic.

Toward the middle, you are a realist.

Toward the bottom, you are pessimistic and have a tendency to behave negatively.

Facing left, you believe in tradition, are friendly, and remember dates (birthdays, etc.)

Facing right, you are innovative and active, but don't have a strong sense of family, nor do you remember dates.

Facing front (looking at you), you are direct, enjoy playing devil's advocate and neither fear nor avoid discussions.
With many details, you are analytical, cautious, and distrustful.

With few details, you are emotional and naive, and you like to take risks.

With less than 4 legs showing, you are insecure or are living through a period of major change.

With 4 legs showing, you are secure, stubborn, and stick to your ideals.

The size of the ears indicates how good a listener you are, the bigger the better.

The length of the tail indicates the quality of your sex life, and again, the bigger the better!
How do you view the quiz and how did the results make you feel? Share your opinion by participating in the discussion below.
---